Company Profile
Goodall Barnett James Solicitors was established in 1994 by Kim Goodall, Ray Barnett and Adam James, the firm now practices from two offices in St Leonards and Horley. Our firm specialises in all aspects of Criminal Law and deals with every type of criminal case.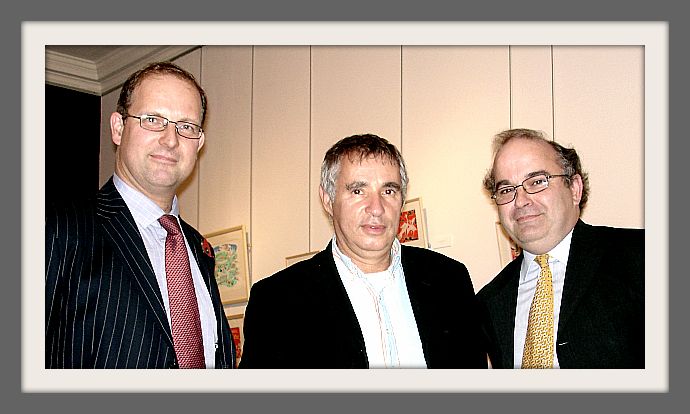 Partners from left to right: Adam James, Ray Barnett, Kim Goodall
Kim Goodall
Kim joined Bexhill Magistrates Court after finishing his studies at school.
He later transferred and whilst working at Hastings Magistrates Court went on to qualify as a solicitor in 1989.
Kim worked for a time in a local private practice and in 1994 went on to found Goodall Barnett James Solicitors.
Kim was granted higher rights in 2007.
Ray Barnett
Ray was admitted as a solicitor December 1976.
Granted Higher Rights 1997.
Soon after qualifying he founded the firm of Marcus – Barnett in Islington, London which became one of the leading North London criminal practices.
He founded Goodall Barnett James in August 1994.
Ray has dealt with a wide range of criminal cases including murder, rape, robbery and white collar crime, and in the Higher Courts conducts Crown Court jury trials and appeals to The Court of Appeal.
Unfortunately Ray died in 2013 and is sadly missed.
Adam James
Adam qualified in 1985, prior to joining the Army Legal Corp.
Upon leaving the ALC in 1991 he worked in a local private practice and went on to found Goodall Barnett James in 1994.
Adam has extensive experience in all aspects of criminal work and is frequently instructed in regulatory proceedings.
Higher Courts (criminal proceedings) qualification attained 2007.
.