Associate Solicitors/Advocates.
Laura Plant
Joined us in August 2010 after working for the CPS.
Laura has been a Solicitor Advocate since 2004 and covers Crown Courts for Winchester, Croydon, Lewes and all London Courts.
Lorraine Adams
Admitted on 1st Nov 2007, joined firm on 1st January 2015
Horley Assistant Solicitor
Accredited Police Station Representative.
Ray Braiden
Save
Save
Save
Save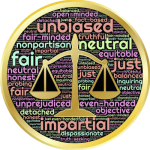 Need Help or assistance with a Criminal Matter?
Contact Goodall Barnett James Solicitors.
01293 414448
HORLEY OFFICE
7A High Street
Horley
Surrey
RH6 7BE
01293 414448