Goodall Barnett James Solicitors T&Cs
Welcome to our website. You should carefully read the following Terms and Conditions and if you continue to browse and use this website you are agreeing to comply with and be bound by them. Together with our privacy policy, these govern the relationship between Goodall Barnett James Solicitors and you regarding this website. These Terms and Conditions may change without further notice to you and we recommend you check them when you use this website.
The term Goodall Barnett James Solicitors or 'us' or 'we' refers to the owner of this website.
The term 'you' refers to the user or viewer of our website.
The main office for Goodall Barnett James Solicitors is 7A High Street, Horley, Surrey, RH6 7BE.
Reliance:
All due efforts will be made to ensure that any website owned by Goodall Barnett James Solicitors is maintained in an ethical manner. The content of the pages of this website are for your general information and use only. They are subject to change without notice. Neither we, nor any third parties, provide any warranty or guarantee as to the accuracy, timeliness, performance, completeness or suitability of the information and materials found or offered on this website for any particular purpose. We cannot confirm that the service will be fault free and you acknowledge that such information and materials may contain inaccuracies or errors. We expressly exclude liability for any such inaccuracies or errors to the fullest extent permitted by law.
Ownership:
This website contains material which is owned by or licensed to us. This material includes, but is not limited to, the design, layout, look, appearance and graphics. Reproduction is prohibited other than in accordance with the copyright notice, which forms part of these terms and conditions. All trademarks reproduced in this website which are not the property of, or licensed to the operator, are acknowledged on the website.
Goodall Barnett James Solicitors asks you to respect its intellectual property rights, we respect the intellectual property rights of others. If you believe that material located on, or linked to, this website violates your copyright, you are encouraged to notify Goodall Barnett James Solicitors. We will respond to all such notices including, as required or appropriate, removing the infringing material or disabling all links to the infringing material. In the case of a visitor who may infringe or repeatedly infringes the copyrights or other intellectual property rights of Goodall Barnett James Solicitors or others we may use our discretion to terminate or deny access and use of the website.
Our liability:
Whilst we endeavour to ensure that information on this website is correct, we shall not be liable for any damages arising from the use or inability to use it, or any information contained on it, or from any action or decision taken as a result of using this website. Your use of any information or materials on this website is entirely at your own risk, for which we shall not be liable.
To the maximum extent permissible by law, in no event shall we, nor our employees, agents or other representatives, be liable for any special, indirect or consequential damages whatsoever, including without limitation damages for loss of profits or loss of confidential or other information arising from or in connection with the use of this website.
This website contains links to other websites. These links are provided for your convenience to provide further information. They do not signify that we endorse the website(s). We have no responsibility for the content or accuracy of the linked website(s). You may not create a link to this website from another website or document without the prior written consent of Goodall Barnett James Solicitors.
Documents and Information:
Users of this website are able to download documents and information in electronic or physical formats from us.
The materials on this website are provided 'as is' and Goodall Barnett James Solicitors makes no warranties, expressed or implied, and hereby disclaims and negates all other warranties, including without limitation, implied warranties or conditions of merchantability, fitness for a particular purpose, or non-infringement of intellectual property or other violation of rights. Further, we do not warrant or make any representations concerning the accuracy, likely results, or reliability of the use of the materials on its Internet web site or otherwise relating to such materials or on any sites linked to this site. It shall be your own responsibility to ensure that any products, services or information available through this website meet your specific requirements.
While we try and ensure that all documents and information on this website are accurate, errors may occur. If we discover an error we shall rectify this as soon as possible.
Law:
These Terms and Conditions and any disputes arising from, or in connection with, your use of this website shall be governed by the laws of England and Wales and the parties submit to the exclusive jurisdiction of the English Courts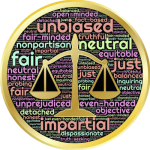 Need Help or assistance with a Criminal Matter?
Contact Goodall Barnett James Solicitors.
01293 414448
HORLEY OFFICE
7A High Street
Horley
Surrey
RH6 7BE
01293 414448